Softek Software have partnered with the following organizations to resell our products around the globe. You can also buy direct from Softek Software.
You may visit ComponentSource to buy and license our products.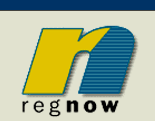 The Softek range of products are all available from our store at RegNow. Please select the product you wish to purchase: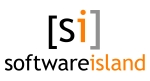 Software Island Limited
Rm1205, 12/F
Hung Tai Industrial Building
37-39 Hung To Road
Kwun Tong
Hong Kong
Tel: (852) 31677859
Fax: (852) 31677835
E-mail: info@softwareisland.com.hk
www.softwareisland.com.hk

 Chongqing Huidu Technology Co., Ltd.



No. 2-24-3, Fenghuayuan (D), Keyuan 2nd Road, High-Technology development zone, Shiqiaopu
Chongqing China 400039
E-mail: sales@eVget.com
Tel: +86- (0) 23- 68690297
Fax: +86- (0) 23- 68623874
www.eVget.com