Digitising Natural History Collections using BardecodeFiler
Natural history collections hold vital information that is needed in order to tackle fundamental challenges of our time – from conserving biodiversity to combating disease. The Natural History Museum, London is on an ambitious journey to digitise its collection of 80 million objects. The Museum's Digital Collections Programme was initiated in 2014, to mass digitise the Museum's collection and release the data online. Over time we have refined our workflows to increase efficiency and accuracy through the automation of data capture during the imaging process.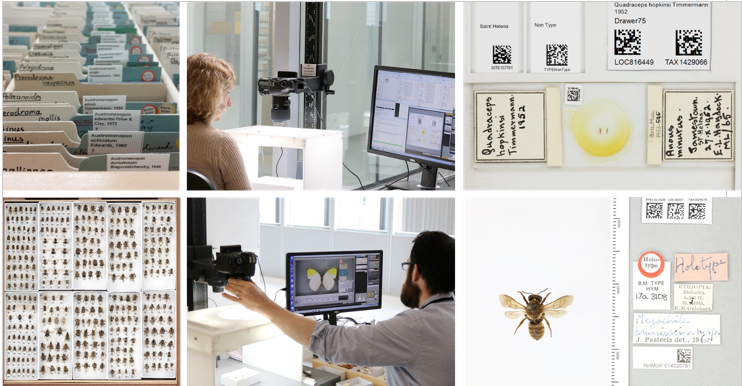 When we digitise a specimen we need to capture some key information about it – Who? What? and Where? Initially, we would create an inventory record for the specimen, which comprises of a unique identifier for that specimen (Who), the scientific name of the specimen (What), and the location of the specimen in the collection (Where).
In order to create these records in the Museum's collection management system (CMS) we need to use primary keys, which are numerical values, to match the specimen's data to existing information in the CMS. The benefit of this approach is that it ensures a 1:1 match. As manual data capture is prone to human error, automating this step improves accuracy.
One way to automate the capture of primary key values is to encode the information into Data Matrix barcodes, which are then imaged alongside the specimen. Barcode reading software, such as BardecodeFiler, can then be used to extract the encoded information and accurately rename the image file with this information. As there can be differences among collections, software flexibility is important, as well as the ability to use multiple barcodes to encode a variety of information. While defined 'rules' ensures the accuracy of the information captured in the filenames.
The use of barcodes to capture shared information among specimens, coupled with the structured nature of natural history collections, has led to increased efficiency and accuracy of our mass digitisation workflows.