Cobbled QR codes on the pavements of Rio de Janeiro
Alongside the fish and waves the decorate the cobbled streets in Rio de Janeiro, QR codes have begun to appear.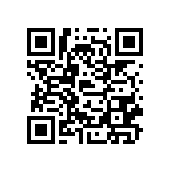 This week, the first of around 30 planned QR codes was completed, built from black and smartphone or tablet users to reach a website available in English, Portuguese and Spanish containing a map of the area and tourist information.white stones and reportedly taking 7 days to construct to the level of accuracy needed to scan successfully.
These "cobbled QR codes" can be scanned by It is hoped that tourists will be able to use these codes to find their way around the city and acquire additional useful information regarding different areas of the city. This move has been made ahead of Brazil's 2014 hosting of the FIFA World Cup and Rio's 2016 hosting of the Olympic Games as a new way to help large numbers of international tourists navigate their way round this popular Brazilian city.