Softek to Support Cormorant RT
At Softek Software we are an office of keen cyclists. With regular rides after work there are few better ways to relax and become a better team. Recently though we have taken this one step further and started to support a brand new team appearing in Edinburgh.
Cormorant RT is a small but ambitious team of riders mostly new to road racing. The team is looking to register for the 2013 season to start competing in entry level road races around Scotland.  Through this section of our website we will be posting regular updates of the team's progression as they look to progress towards higher category licenses and race wins.
Check back soon for news of the line up for CRT in 2013 and pictures from the autumn get together.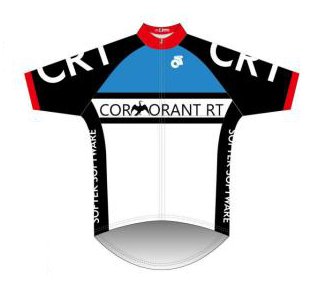 The jersey that CRT riders will be wearing through the 2013 season.